Samsung's next big Unpacked event is awaited in the second quarter of this year. The tech giant is planning to reveal the next generation Galaxy Z Fold, Z Flip and even the S21 FE too. Aside form this Samsung is releasing two new smartwatch models, the Galaxy Watch4 and Galaxy Watch Active4.
The BIG good news being that the Galaxy smartwatches are to feature Wear OS by Google instead of the stock Tizen OS form Samsung. Truly this is a big leap.
Actually Samsung and google are the top companies in their respective niches. While Samsung being the biggest Android smartphone manufacturing global company and Google being the one to provide the Android OS. So talking business, these two tech giants must be good friends. But that's truly not the case. Samsung Galaxy smartphones, though are running Android are not the least similar to Stock Android. The company is trying to erase every bit of information that it is running Google's OS.
For example, while the Google drive is much popular than the Microsoft OneDrive and the Google slides much better than the Microsoft Word (mobile), Samsung chose Microsoft over Google. STRANGE!!
Watch this video to get a complete idea of "How Google and Samsung are vaging a war against each other."
However, the recent news seemingly indicates that Samsung is getting more inclined to Google for whatever obvious reasons.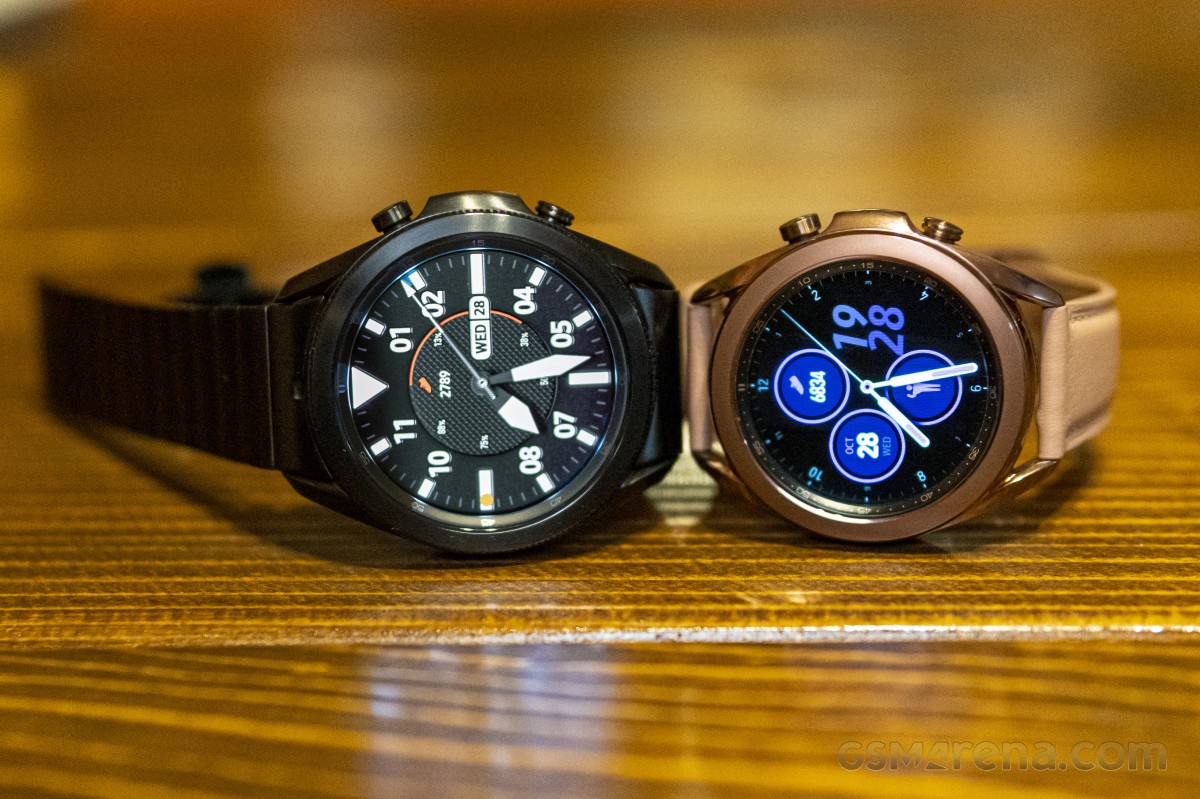 Samsung Galaxy Watch3
The lack of support for third-party applications on the Tizen OS is what seems to have prompted Samsung to take this strategical leap and work with Google again. A better battery life is hoped on the Galaxy Smartwatches than other Wear OS smartwatches
Body stats and design
Galaxy Watch4
42mm / 46mm
Traditional watch design
Watch Active4
40mm / 42mm
Simple casual design
A few couple of days back, there had been rumors about the Apple watch 7 featuring a blood sugar monitoring sensor. During the CES 2021, a Japanese company, Quantum Operations presented a prototype which gave out blood sugar readings in 20 seconds. The prototype which was developed using RAMAN spectroscopy technology was expected to be featured in the new Samsung Galaxy smartwatches which are set to launch on the Samsung's unpacked event. Well, neither of the two smartwatches have blood sugar detecting sensors and there is no surety about if they will be featured in the next Galaxy smartwatches either.