The new Galaxy A series smartphone, the Galaxy A22 5G was listed last week and until now, it hasn't become official. It definitely would not take long. The Galaxy A22 5G will be the cheapest 5G offering form the company yet.
The handset has been priced €185 sans VAT in EU, indicating a final price of around €229 (inclusive of all taxes). Of course the price will be different in different counties considering that VAT is different everywhere. In some countries the price might go even lower. However, a decrease of more than €30 is not likely to happen.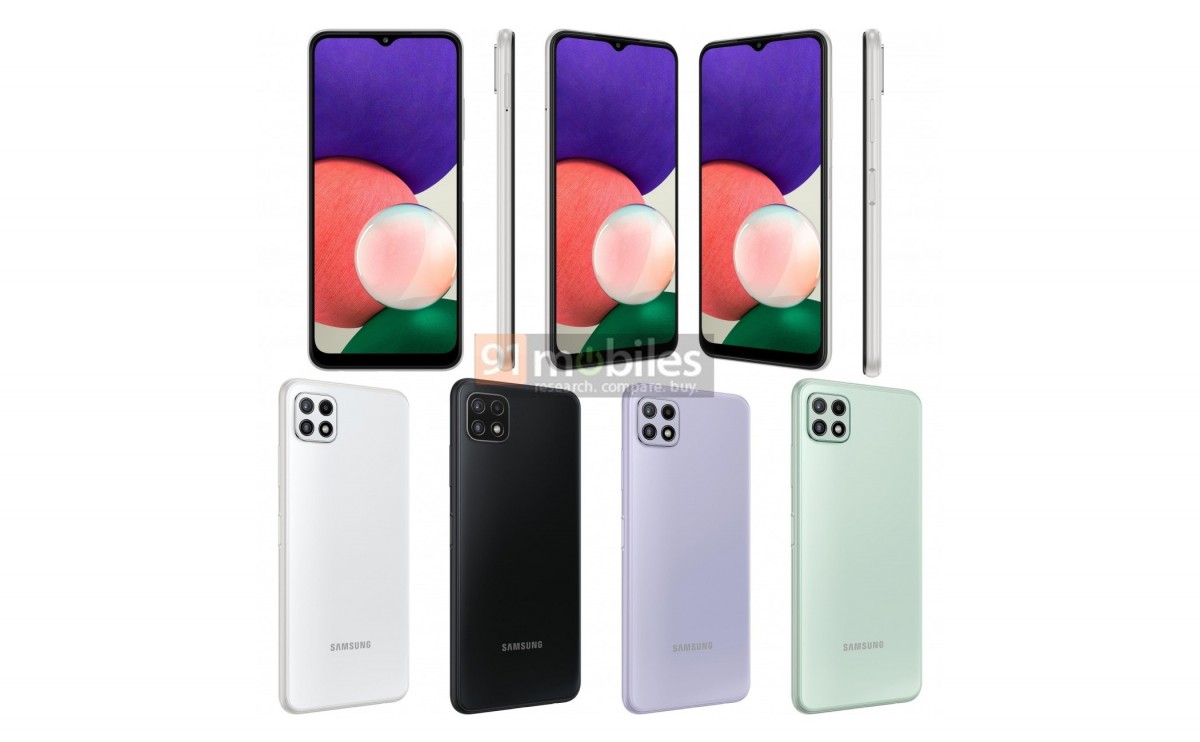 The Samsung Galaxy A32 5G which was launched at €279 in EU is now available at €238. So, if you cannot wait for the Galaxy A22 5G (€229) to arrive then go for the better Galaxy A32 5G which will be available at just €10 extra now.
The Galaxy A22 5G is expected to bring the goodness of MediaTek Dimensity 700 chipset. It will boast a 6.4″ IPS LCD FHD+ display and a 48MP triple rear camera set-up with 5MP macro and 2MP depth sensor. The base variant will have 64GB storage on-board. Also, it will pack a 5,000mAh battery supporting 15W charging.